Friday Favorites // ...A Fascinating Life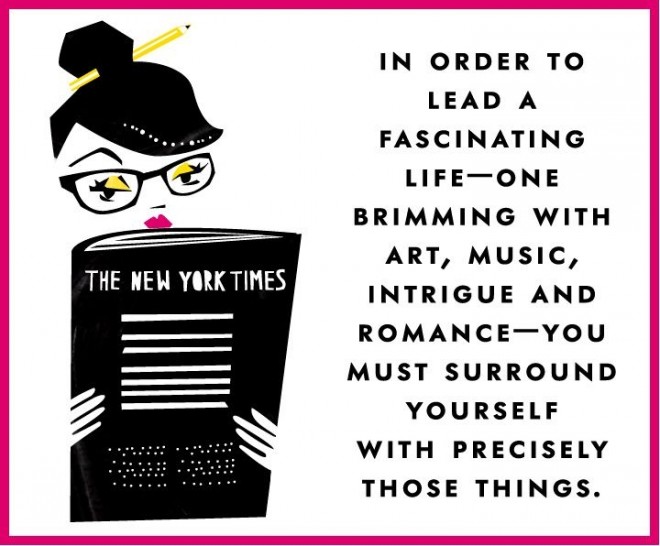 This Friday is extra special... it's the Friday of a 3 day weekend (woo too!)  My BF will be gone this weekend (sad), but I plan to spend my alone time wisely, filling my days with fascinating things.  DIY projects, walks in the park, museums, brunch, a good book or two + a whole lot of relaxation.  Then come Monday I will be meeting up with my blogger friends for a photoshoot and DIY party... can't wait!
Before I leave you for the weekend, check out a few of my favorites, from around the web this week... 
Interesting article on what happens with you ban photoshop -Huff Post Style 
Love this DIY Disney Princess Costume idea... Who doesn't love Tink!  -via. ...love Maegan
30% sale at Piperlime... enter code FALL at check out;  expires 10/18 -Piperlime 
Speaking of Piperlime... loving this Hive & Honey Varsity Jacket Only $89 + use the code above and get an additional 30% off -via Piperlime 
Planning to check out a few of the Best Books - Lauren Conrad  -via Refinery29
Pumpkin Bliss... need I say more -via tenandsix(and twelve)
ASOS giveaway... there is still time to enter -via Devon Rachel
Attending the City of Saints launch by Uvonne Christy last night  - website, instagram 
Scrolling through my All Things Pumpkin Pinterest board always makes me happy... planning to add a lot of new things to it this weekend.
Getting even more excited for Pairs reading about Oh Joy!'s recent adventures - via Oh Joy!
Have a wonderful weekend everyone!
{image via - kate spade}