Farewell, Fall | Central Park, NYC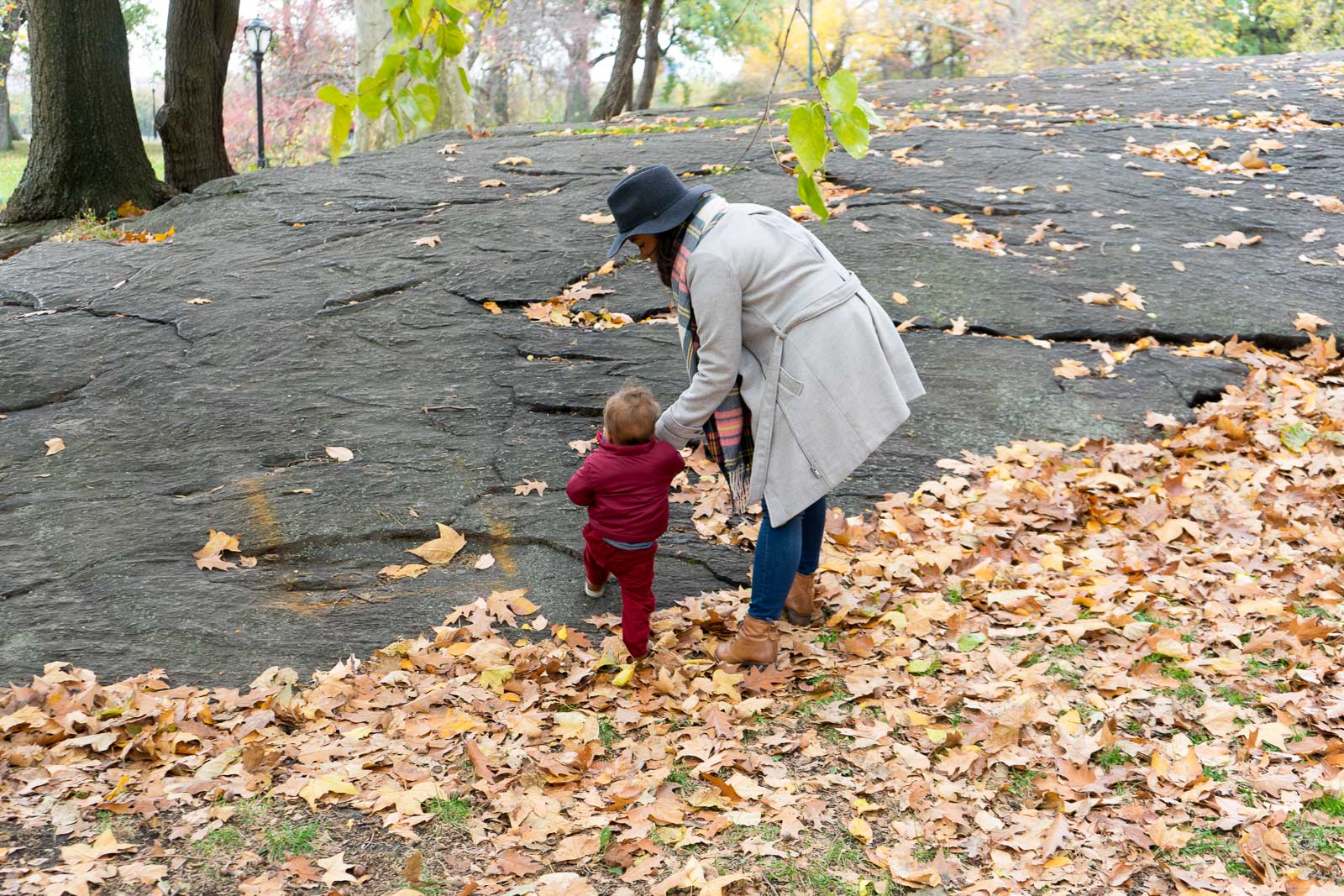 Winter officially begins today, so I thought it was appropriate to share some lovely fall-esq photos from a day we spent in Central park last month as a "farewell to fall".  On this particular day, it was pretty chilly! The first really cold day we had of the season.  But, we still had a blast, especially Jayden, checking out the park and playing in the leaves. Central park is gorgeous in ALL seasons in my opinion, but there is something about the leaves that I really love!
**
I recently picked up this sweater at the J. Crew Factory story (along with the hat and scarf) and I've been loving them for the current season.  My favorite part of this sweater, is that it manages to be festive, without being over the top. Obviously, the bronze sparkle detail is my favorite part.  I love a good fair isle sweater and this one is no exception. I plan to wear this baby as long as my growing bump will allow in the coming months...
Shop my favorite Fair Isle Sweaters here: 

[one-half-first]
[/one-half-first] [one-half]
[/one-half]
[one-half-first]
[/one-half-first] [one-half]
.[/one-half]
[one-half-first]
[/one-half-first] [one-half]
[/one-half]
[one-half-first]
[/one-half-first] [one-half]
[/one-half]
[one-half-first]
[/one-half-first] [one-half]
[/one-half]
[one-half-first]
[/one-half-first] [one-half]
[/one-half]
Outfit Details
Fallon:  Sweater, J Crew Factory | Scarf, J Crew Factory | Hat, J Crew Factory | Bag, Steve Madden | Jeans, Zara | Boots, DSW

Jayden: Hat, Old Navy | Shirt, Gymboree | Jacket (inner lining of a 3-in-1 jacket), Cat & Jack | Pants, H&M | Shoes, Cat & Jack